About Complete Game Academy
Three individuals that all have a shared love for the game of baseball founded complete Game Academy. Collectively, it became a perfect storm for providing young athletes all the tools needed to improve their skills and play and reach their goals.
The owners of Complete Game Academy have covered the spectrum of playing and coaching from instructional to professional.  We all have different abilities and attributes that together make a great team, which is what makes us so successful. The background of the CGA team is what drives us to working with players of all ages and abilities.
---
Austin Hinkle
FOUNDER/COACH/INSTRUCTOR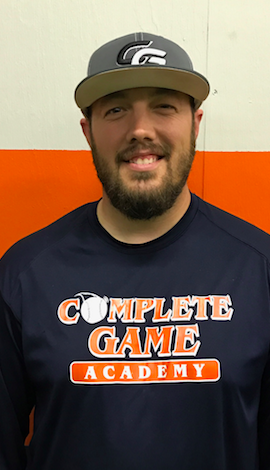 Austin Hinkle lives in Mt Joy, PA with his wife Jess and three kids Raegan, Avery, and Caden.  A graduate of Hempfield High School, Austin received 1st Team All-State honors in Pennsylvania after his senior season as a pitcher.  Austin attended Coastal Carolina University where he was drafted to play professional baseball for the Tampa Bay Rays.  He would receive Pitcher of the Week award in 2008 in the South Atlantic League for 4IP, 4 SV, & 11 K's. He played 3 seasons with the Tampa Bay Rays and finished his professional career in 2010 with the Lancaster Barnstormers.
Austin prides himself on being a student, as well as a teacher of the game. He has been giving private pitching and hitting lessons for over 8 years.  Hard work, dedication, and willingness to learn have helped him achieve his professional status. Austin is eager to educate players and help them achieve their goals of making it to the next level.
---
William Waughtel
FOUNDER/COACH/INSTRUCTOR
Coach Will Waughtel is one of the co-founders of Complete Game Academy. Coach Waughtel helped create CGA for the player who wanted to compete at the next level but wanted to do so in a positive environment that was conducive for growth and development. Coach Waughtel is currently the head coach of our CGA 15/16U travel team. His coaching style helps build on team chemistry, energy, hustle and persistence. He has a combined 23 years of coaching and baseball instruction with youth and travel baseball programs. Coach Waughtel is also one of CGA's hitting instructors, as he instructs players on proper hitting mechanics and developing their power. Coach Waughtel is a native of Lancaster County and he currently resides in Lancaster with his wife of 25 years Stacy, and their two sons Connor and Logan.
---
Keith Daly
FOUNDER/COACH/INSTRUCTOR
Keith is the co-founder of Complete Game Academy.  He is a 2008 graduate from Millersville University with a Bachelors Degree in Elementary Education.  Keith was a student of the game from a very early age and began coaching while attending High School. During his time at Millersville University, Keith coached Baseball and Basketball at a local Private School and was successful from the start. Keith has always been a successful instructor and leader and is dedicated to continue this leadership with the young athletes at Complete Game Academy.
Before Complete Game Academy, Keith was a manager of a retail sporting goods store for 15 years.  Keith currently lives in Lancaster with his wife, Ali and his two sons, Nolan and Brody.
---
Dylan Frey
Marketing & Advertising Intern/Instructor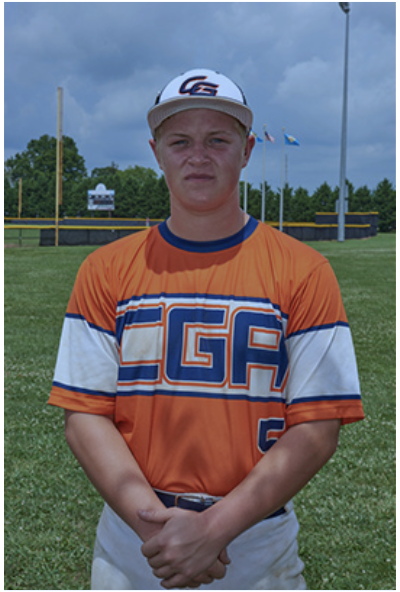 Dylan Frey lives in Millersville, PA his mother Christina. Dylan is currently a three year varsity starter for the Penn Manor Comets. While with the comets, Dylan has posted a 1st team all star award for the Lancaster Youth Baseball League for 1st Base, and he batted a solid .455 batting average. After Dylan's upcoming senior baseball season, he plans to further his education and baseball career at Pennsylvania College of Technology being the first player from CGA to commit to a college.
Dylan's passion lies with the game of baseball and the outdoors. Leadership skills and the love for teaching and talking the game of baseball has pushed Dylan to great heights in his baseball career. With great drive, Dylan wants to educate players on what it means to play ball.